Many Thank You's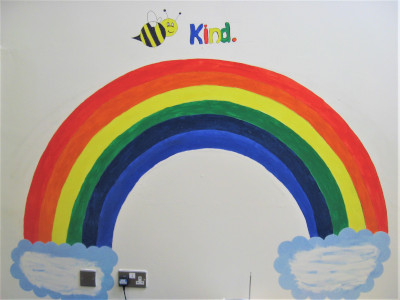 Thank you to our patient group for working with us during this challenging time. We know it hasn't been easy, but we really appreciate your cooperation, patience and understanding.
A very big thank you to all of our wonderful NHS staff who have shown nothing but compassion, resilience and dedication in their mission to help others and keep everyone safe. Our staff here in the clinic have also done a fantastic job of keeping spirits high, and maintaining a sense of normality for all of us here at Caswell whilst continuing to provide high quality care for our patients as they do everyday.
Thank you to our wonderful Ward Staff: our Nurses, Ward Managers, Ward Clerks and Health Care Assistants who are tirelessly working on the frontline and ensuring that patients' needs are met. Thank you to all Senior Nursing Staff who have been extremely flexible during this time and have adapted their usual roles to help and work on the wards.
Thank you to our fantastic Housekeeping Team for everything you do to protect us all by keeping the clinic spotlessly clean, cooking food for the wards and for continuing your day-to-day duties with a smile on your faces.
Thank you to our Medics for their hard work and continuing to provide quality care, support and advice to clinical teams and patients.
Thank you to all Senior Management Staff for maintaining the smooth running of the clinic and for all of your organisation and hard work.
Thank you to all of our departments who have all pulled together and provided us with the necessary resources to get us through this strange time: Social Work, Occupational Therapy, Activity Coordinators, Pharmacy, Psychology and all Administration Staff.
Thank you to our Reception Staff who greet us every day with a warm welcome and a smile whilst doing their utmost to keep us safe.
You are all very much appreciated and we are incredibly lucky to have each and every one of you!