Superstar Sharon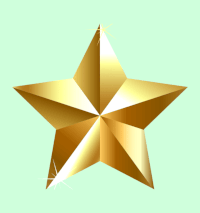 * How long have you worked at Caswell Clinic?
I first worked in Caswell Clinic for almost 5 months as Student nurse on Coegnant Intensive Care Ward in the old Caswell Clinic. My student group were the first students to be placed in Caswell after it opened in 1992. When I qualified there were no jobs available in Caswell. I had a staff nurse post in Parc Hospital for six months and returned to Caswell as a staff nurse in April 1993.
* How many different roles have you had in the clinic?
Student Nurse, Staff Nurse, Charge Nurse, Ward Manager and (Agony aunt, ha, ha)
* How many wards have you worked on?
I have worked on four different wards. I have worked on Ogmore ward twice.
* What is your favourite part of your working day at Caswell?
My favourite part of any working day over the years has been when patients have made me smile, either through saying something funny or seeing the progress they have made. I have also been in awe of my colleagues as to their kindness and skills in caring for our patients. Over the years I have witnessed some wonderfully inspirational interactions during distressing and difficult periods for patients and staff. I have also witnessed some of the happiest times when patients have been discharged and staff have achieved their goals or gained promotion. They are my favourite times along with the now long established recognition events.
* What is your favourite memory of working here?
Sorry I cannot chose just one…I have so many happy memories, my favourites are around the times we pull together as a service staff and patients fund raising either for our wards or charities. We have supported many a charity over the years from Children in Need, Sports Relief, Comic Relief, McMillan Nursing to name a few.
The events we have done are that I have loved being part of are Caribbean Day that was held in the sports hall when I was Newton Ward Manager. When OT Technician Louise and Care Assistant Mark agreed to raise money when they were blindfolded and had to take it in turns to guess what items of food they could taste and feel, which was also on Newton.

A lifetime ago, three of our lovely male care assistants agreed to have their hairy legs waxed for charity. One member of staff has since left but Craig and Gareth will remember that day!
I thoroughly enjoyed our bake off day between wards and departments that was held in the café when Sian and Nick were the judges. I think they enjoyed it too.
My most embarrassing day was allowing the then female patients on Newton convince me that I should wear a onesie all day for charity around the clinic...I wore that giraffe onesie once and walked around selling cakes upstairs and down with HCA Tina ….what a sight I looked. It went straight to the charity shop after that.
Another favourite day was when I had organised the 'guess who is in the fancy dress costume 'for those of you who remember when Nick dressed up as …….(WebEd....Is this a Spoiler? I think this might be related.)
Many of you will not remember but we used to have a variety show organised by the activity coordinators. A lot of you will know charge nurse Joanne who now works in Taith. In one show she performed Margarita Pracatan a take-off from Clive James show. She was a star singing off key with her feather bower.
Seeing patients do their own fundraising has also been humbling , you will remember a couple braved the shave and had their long hair cut off along with others on Ogmore who cycled on the exercise bikes to raise money for 24hrs with help from staff.
As you can tell I could go on and on but lastly I should say my favourite memory is of bagging myself a husband in Staff Nurse Morgan …how have I put up with him for 25 years or him me!
* What message would you like to give to the staff & patients at Caswell Clinic?
We are privileged to be allowed into our patient's world and they trust us enough to care for them. We are only able to do that because of who we are and our own values and beliefs. We must always strive to maintain our standards of care and then our patients will continue to engage with us. We as staff are not always right and it is so important that we hear and listen to our patient's voice. When we do these things as staff and patients together it allows for a safe, caring, professional and fun experience for us all to learn from and a better environment of care to work in and be cared for in.
* What advice do you have for new starters?
Remember to always communicate through the right channels if you have concerns. Know that we are here as a service to support you, we have all felt we don't understand things at times. Please ask for help if needed. It can at times take a while to settle but persevere if you can. I hope that you will then be rewarded with some wonderful fulfilling experiences that caring for our patients and working with inspirational staff can bring.