Dynamic Drums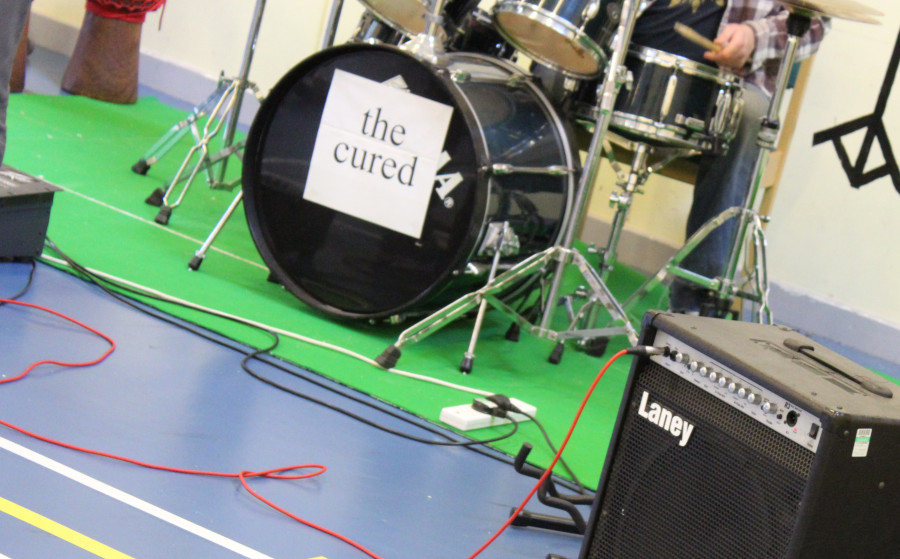 Caswell Clinic has its own band, called "the cured", which plays at special events such as the Recognition Event and Summer Fete. The band have regular practices in the music room with AC Geoff.

There are also sessions available with drum tutor Pete who comes in to teach individual patients new skills. An African Hand Drumming group is also very popular, with an opportunity to learn new rhythms and beats.
When asked about his interest in drumming, Will said:
"The best way to learn the drums quickly is to keep making up slightly different beats and play them until they become smooth".

Kit Drumming with Pete is on Wednesdays at 2.30. Ask your OT if you are interested!

African Hand Drumming classes are on Tuesdays at 5.30 and will be starting again in the Spring

Contact Geoff (AC) if you are interested in joining the patient band!