Countryside Mosaic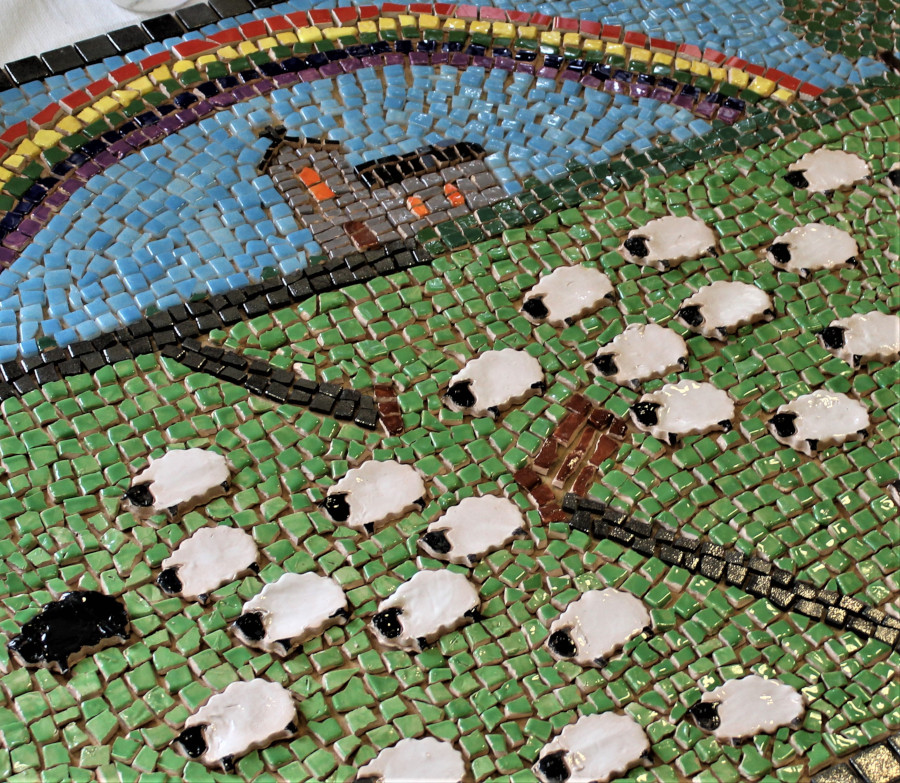 A long-term craft project has been the design and construction of a Welsh scene with sheep, stone walls and an ancient church with a rainbow overlooking everything. David said, "I made lots of sheep in my pottery sessions, but wasn't sure what to do with them. I had the idea of using them to make a mosaic. We decided on a field design where the whole flock of sheep could be displayed".

The individual background coloured tile squares are also handmade, and were then cut into smaller squares and placed in the design. Finally the picture was grouted to fill in the gaps around the mosaic squares, and then cleaned and polished.
David was creative director for the project, which took many months from start to completion. David said that he was helped by a team of other patients and staff to create the handmade tiles which were then cut into mosaic squares, and is really pleased with the finished article. The finished project will be submitted to the Koestler Awards and it is hoped it can then be on permanent display at Caswell Clinic.