Therapy Tree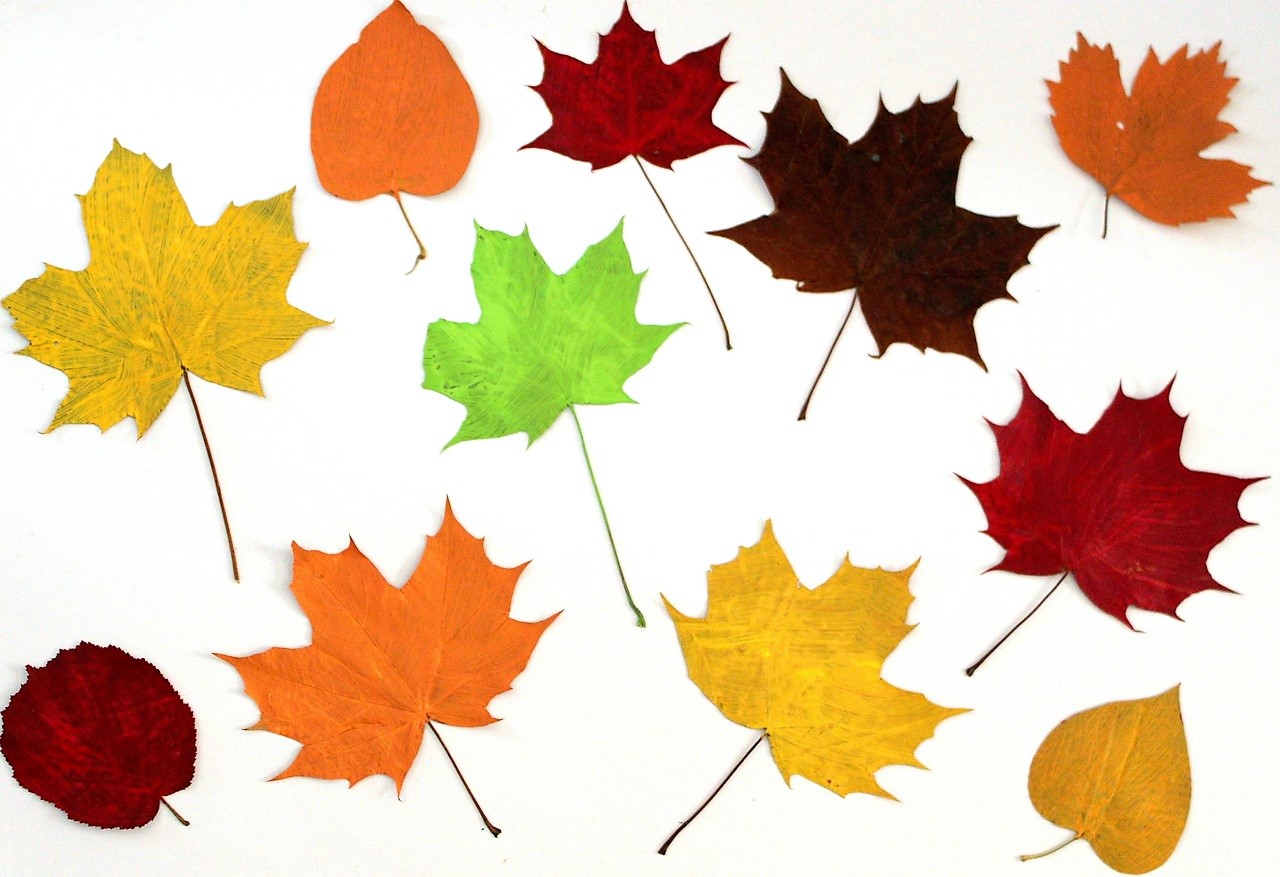 Occupational Therapy Week 2019 took place from 4th to 10th November, with Caswell Clinic marking it with a celebration in the café on the afternoon of Tuesday 5th November. This year's focus was on the theme: Small Change, Big Impact. The aim was to celebrate and champion how Occupational Therapy has positively impacted the lives of service users and the communities they live in.

Caswell Clinic occupational therapists chose to illustrate this using a theme of growth from a seed to a flourishing plant. There were four different activities to reflect this - icing leaf-shaped biscuits; writing about activities on a paper leaf to be attached to a paper tree display; sowing cress into individual pots to nurture; or choosing a plant to take away.

Shaun wrote,
"I appreciate all the work OTs have done to put everything in place for us patients to keep busy and occupied in different subjects on offer—thank you!"
---
Here are some of the comments about different activities that patients have engaged in...
MUSIC
"I really enjoy music. I like to play all the guitars Geoff brings in"
COOKING
"I've cooked stir fries"
ART AND CRAFT
"I find art very calming and when you look at what you have created you get a feeling that you have achieved something"
SPORTS & EXERCISE
"I love going to the gym to keep myself fit and healthy. I also enjoy circuits too… good work team x"
POTTERY & WOODWORK
"I made slabs"
SKILLS FOR LIVING
"How to achieve balance in your life—skills for living"
EDUCATION
"I have earnt certificates for maths and chemistry and taken part in creative writing"
GARDENING"I get to use many skills in the greenhouses growing and maintaining plants. I am also learning new useful skills from Richard such as grafting and hardwood cutting"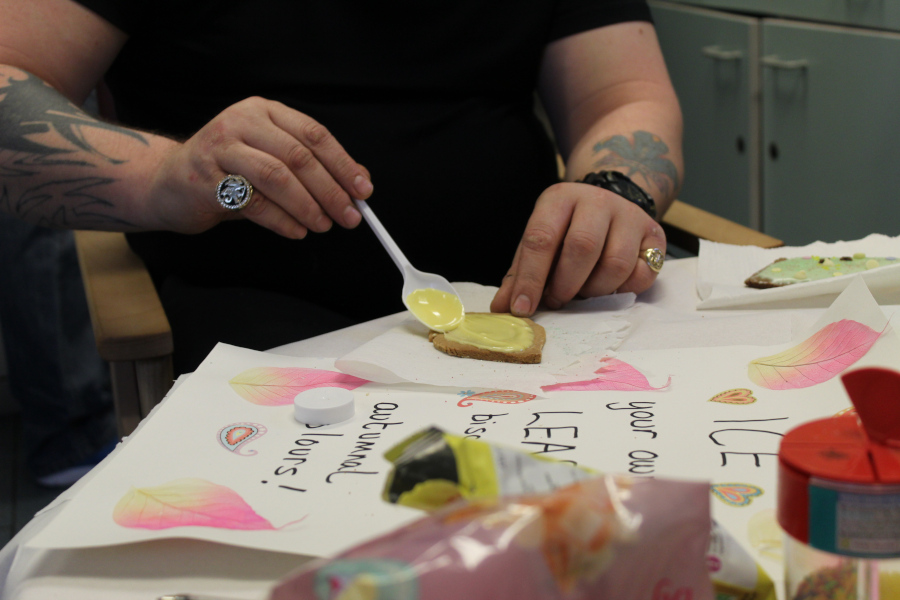 Therapy Tree

The tree display was of an autumnal tree. The trunk and branches of the tree were made by paper that had been marbled by patients during art sessions, creating a multi-faceted bark effect. Different coloured leaves represented the different types of therapies available to patients. Patients were able to write on leaves during the event to give their own examples of things that they had done in their own individual sessions.
There were also individual pots made from recycled cardboard egg boxes which were padded with tissue paper and then individually sown with cress seeds to be taken back to the wards. There were a range of plants which had been grown in the Clinic allotment or greenhouse which could be taken away.
Leaf-shaped biscuits had been made in the Occupational Therapy kitchen the day before by Nick. The recipe for these is later on in the issue.
There was a choice of orange, pink, green, brown or red icing which could be used individually or combined for a marbled effect. There was also a range of edible glitter, sprinkles or toppings such as chocolate dots or marshmallows.
The biscuits were enjoyed along with tea, coffee or squash, with comments:
"I can smell the cinnamon in them"
"Nice and crunchy"
"I like the marshmallows best"