Interview with Aaron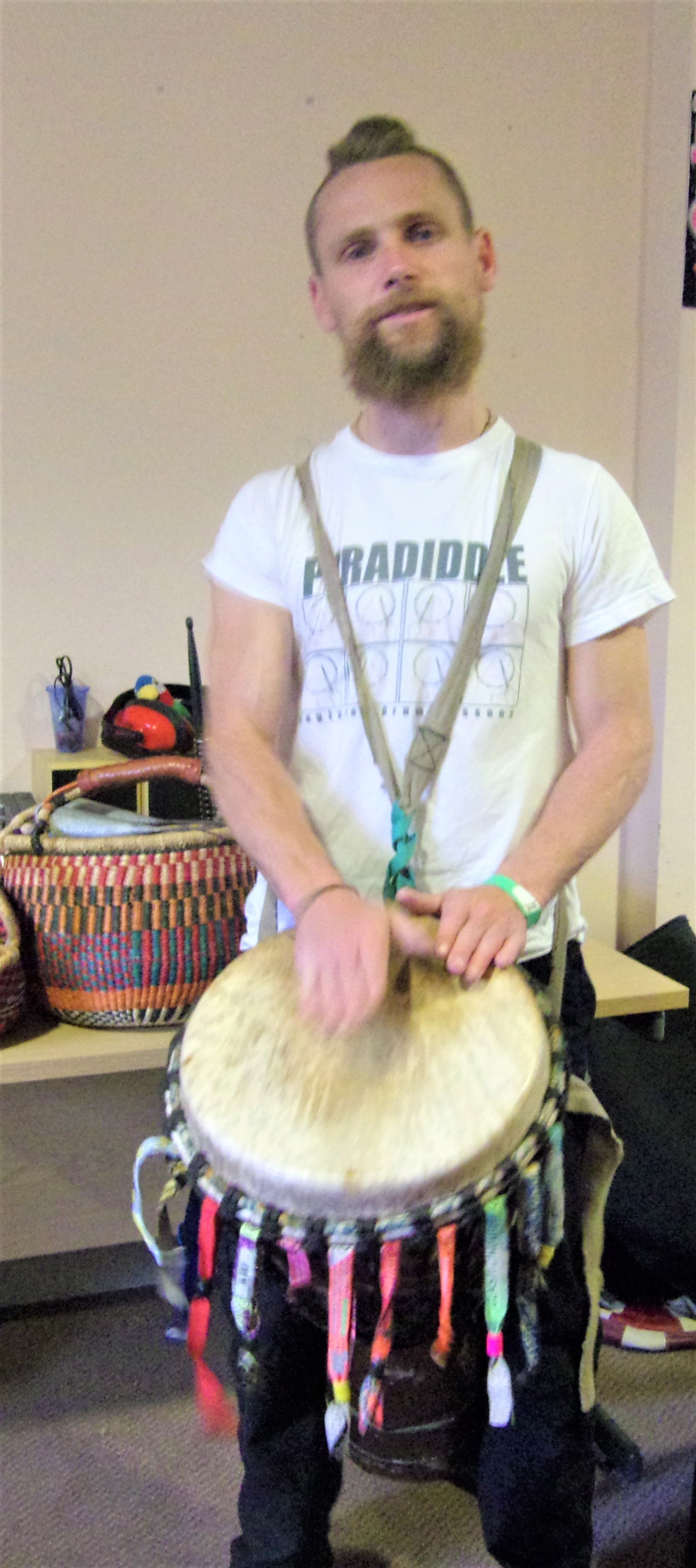 Describe your job
Bringing people and patients together through music and helping people to relax and express themselves through music. Also helping others to be involved in music making which will hopefully continue for life.
What is your favourite country that you have visited?
My favourite country in Japan. I love the food and the culture.
What would your superpower be?
I would get rid of all weapons from the world.
What is your most treasured instrument?
I have a gong that was made for me by my fiend Steve.
What is your favourite food?
Indian curry or Japanese sushi.
What is your guilty pleasure?
Dark chocolate. And Crocks because they are so comfortable!
Who would play you in a film about your life?
Leonardo DiCaprio because people have told me I look like him.
Growing up I wanted to be....
A professional golfer!
Who is the most famous person you have met?
I had a pint with Noel and Liam Gallagher from Oasis once.
What is the top of your bucket list?
To buy a digger and learn how to drive and dig with the thing!

African drumming is banging!
We all have a good laugh and enjoy ourselves. Every week we have the privilege of exploring exotic sounds of percussion. We also combine the African drums with a little guitar and bass guitar. We always have a good turnout on a Tuesday evening.
To anyone interested who would like to come along and express themselves through music and make some noise and have a good time—just come along! Shaun