Interview with Kris

K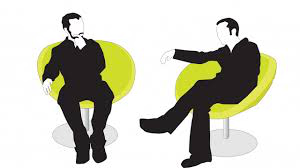 ris has recently started a new voluntary role with the food bank. He was a regular attendee with the Tuesday group but he's now attending the food bank independently to develop a new voluntary role there. Kris is working front of house, meeting the people who come in to the food bank for support. The role is quite varied and carries a lot of responsibility. Here's what Kris had to say about his new role.

Can you tell me about your role?

There's a couple of aspects to the role, in involves meeting and greeting the people who come in, filing paperwork, stacking the shelves, dating the produce and making sure things are in date order.

What's different in this role from your previous role with the group?

There's more responsibility with this role, more procedures you have to follow and learning about the paperwork side of things.
Meeting the people who come in and asking them questions. Even things like if they have a cooker or not. If they have children they have extra supplies.
There's lots to do with Data Protection, you sign a form to say you won't pass on anyone's personal information. You deal with a lot of different people and you might work with some people who have drug and alcohol problems.
It's quite physically demanding as well.

What has the role given you?

It's given me confidence to talk to new people. You get a sense of satisfaction out of it because you're helping others and being a part of something bigger than myself.

Any challenges?

The social aspect, you don't know who will come through the door next. The procedural stuff, keeping things in date and how much stuff to give out when someone comes in. The paperwork!

Would you say you feel part of the team there?

Yes definitely. They consider everybody a part of the team, all the Tuesday group who volunteer from Caswell.

How long are you there for?

I leave the clinic at 10am and get back at 4pm. The opening hours are 11am-3pm.

What skills are you learning?

I think it's useful for learning social skills. Being out of your comfort zone. There's lots to remember. There's quite a lot of roles. You're learning lots of transferable skills and preparing for work in the future.

What are the team like?

I'm made to feel welcome there. I'm not treated with any sort of stigma because of mental health. They're a friendly group.