Issue 34
Safewards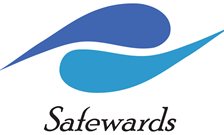 What you Need to Know
Many of you will be familiar with the Know Each Other (KEO) folders on the wards, but perhaps not too sure where they have come from or why?
Professor Len Bowers identified through research that there were common themes in conflict incidents and containment responses in lots of services, and through this he developed the Safewards model.
By conflict we mean patient behaviours that threaten their safety or the safety of others and by containment we mean the things staff do to prevent the harmful outcomes.
He developed ten interventions that focus on developing better relationships between patients and staff, building on patients being involved in their care and Ward community in order to reduce conflict, improve safety for all and make your ward a more peaceful place.
Each ward has started to deliver some teaching about Safewards, for both patients and staff, informally during handover periods, and we invite all to come and find out more, just ask your ward lead.