Issue 27

My Change in Job Role (part one and two)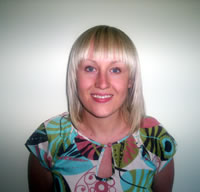 Hi to you all at Caswell clinic, both staff and patients. My name is Nadine I have been working within Caswell clinic for the past 5 years, I spent the first 4 years working on Penarth Ward as a Health Care Assistant, until November 2009 where I was given the post of the Activity Coordinator.
Well, I must say I am really enjoying the job and I am enjoying working with all of you throughout the clinic. I would also like to take this opportunity in thanking both patients and staff for all the support you have given me over the last few months, and also I would like to thank Janette, Dale, Craig and Matthew (the other activity coordinators) for making me feel welcome to the new post.
Also I would like to mention a big thank you to all staff and patients on Penarth Ward for giving me a good send off when I left. Just to let you all know I will keep you informed on how my life as an Activity Coordinator is going in the next edition of the Caswell Chat.
Nadine. Activity Coordinator.
Issue 28 Spring/Summer 2011
Believe it or not, I have now been in the job 18 months and I can honestly say that I am thoroughly enjoying working with all patients and staff throughout the clinic.
Again I would like to thank everyone for all your support and I hope that you are all enjoying the activities which are provided, however, if there is anything which you would like to discuss please don't hesitate to ask your ward staff to contact us. So again a big thank you to you all for making the last 18 months so enjoyable.
Nadine. Activity Coordinator.