Issue 24
Rambling from Caswell Clinic
Merthyr Mawr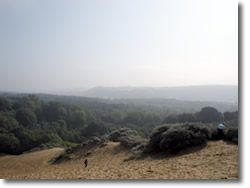 On Saturday 20th September the rambling group set off on a walk to the sand dunes at Merthyr Mawr. It was quite busy with horse riders and people jogging. We walked to a large sand dune called the Big Dipper where athletes train running up it. (one noticeable person being Seb Coe). As for us we struggled up the sand dune but seeing the views at the top made it very worth while. See Pic
We then went back to the car park where we had a cup of coffee and a bacon and egg butty (for those of us who had built up a hunger) before walking back to the "People Carrier"!
Blue Lagoon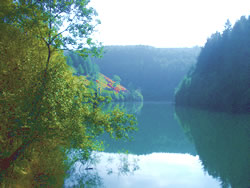 On Saturday 27th September we went for a walk to the Blue lagoon reservoir. This was a lovely walk through the woods and a steep climb to the reservoir. There were no refreshments so we will take a flask next time
Margam Park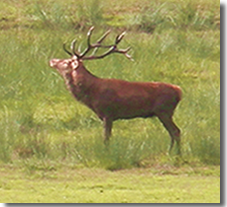 The weather was fine at the beginning of October as we set out for Margam Park to see the deer.
We walked up a tarmac road, past the mansion and into the park. After 20 minutes we came across a herd of deer with the stag strutting around (see picture).
We then walked back to the mansion to have some refreshments before heading back home.
Bryngarw Park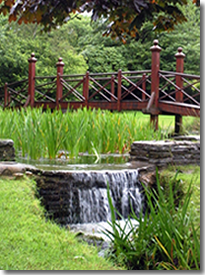 This is a popular walk situated near the Clinic. We walked along the cycle track before returning for refreshments on site. There is also a short walk where you can pass over a Japanese garden and bridge (see photo). The walk was invigorating but you have to watch out for the cyclists!