Issue 23
Charter Mark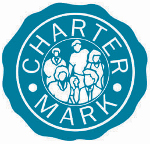 Charter Mark is the Government's national standard for excellence in customer service, and is applicable to all public service bodies. Caswell Clinic has recently successfully retained the Charter Mark award, which we have continuously achieved for the last thirteen years. The criterion is set on the following areas:
Set standards and perform well
Actively engage with your customers, partners and staff.
Be fair and accessible to everyone and promote choice.
Continuously develop and improve.
Use your resources effectively and imaginatively.
Contribute to improving opportunities and quality of life in the communities you serve.
The Charter Mark assessor, Mike Smith recognised the various strengths and ongoing service improvements & developments that have been achieved, e.g. the Clinical Governance Plans, the commissioning of Tenby ward, the development of the Tidal Model, the spotlessly clean environment and the patient-focused culture throughout the clinic. We obtained best practice in four areas and full compliance within all the other areas.
Caswell Clinic recognises the dedication from staff and the contribution from patients who work hard to continuously provide and develop a high standard of care within the service.
Sian D