Issue 21
Craft Group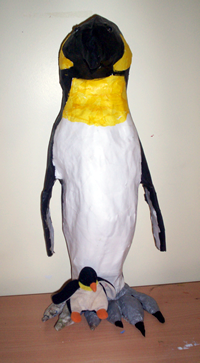 It will be nearly 2 years in September 2008 since starting as an Occupational Therapist in Caswell Clinic. My role is very diverse not only do I have a large clinical case load but I also facilitate and run certain groups one being the Craft group.
This group has developed over time assisting patient′s expression of creativity, giving them the opportunity to explore different craft mediums. Patients develop, learn and build upon craft skills that can be used when they eventually move on. Bernie the external facilitator has been a great asset to the group. Bernie has given me the opportunity to learn new skills I didn′t think I had. But mainly it has been very rewarding as an Occupational Therapist to be involved in the progress of each individual patient within the group.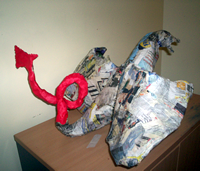 Bernie′s teaching techniques, creative skills along with her experience have assisted patients to learn creative skills themselves. This has enabled them to gain a sense of achievement. This has been evident over the last 2 years through the success of the patients entering the Koestler awards. The craft group have designed and made a stained glass window as a group project which will be put in for the Koestler Awards 2008 Good Luck for that! Also they are just in the process of finishing individual pieces made out of paper mache. It has been a good year and I hope it will continue into 2008! Don′t forget that we all have skills that can develop through groups such as the medium of craft. Patients who are interested can speak to their Occupational Therapists in attending the craft group. See you all in the New Year!
Merry Christmas and Happy New Year!
Tracey B OT